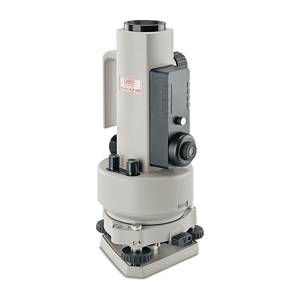 GeoFennel FLP100 Laser Plummet
Weekly hire rate from: £45
Call our sales and hire team for details
______________________________________

The FLP 100 is a highly accurate and precise laser plummet which includes a coaxial telescope which can be used for laser and optical examinations.

Laser plummets transfer points of reference during construction, particularly on large construction sites with tall buildings, tunnelling and where accurate vertical alignment is critical.
The visible beam provides visual reference points for aligning above and below the instrument.
The Geo Fennel FLP 100 allows for easy and simple mounting of the plummet using the three levelling screws. The automatic compensator provides the vertical position for precise alignments.

FLP 100 Features
Two laser plummets which are simple to use and move up and down

Visible laser dot

Extremely accurate and perfect for precision tasks.
 Comes with

Alkaline batteries

Target plate