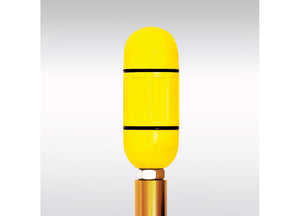 GeoMax Dual Frequency Sonde
Dual Frequency Sonde
This dual frequency compact Sonde can be used to trace drains, sewers and other nonconductive utilities. It acts like a signal transmitter and can be attached to a range of equipment including drain rods, boring tools and inspection cameras. Once attached to a rod (or similar) the Sonde can be inserted and pushed along the utility under investigation. Using an EZiCAT cable locator trace the route of the utility or find the position of the blockage. It operates in 8kHz or 33kHz as indicated by its flashing LED.

Ideal for:
Tracing the path of a pipe or drain
Locating blockages or collapses in drains
Locating or tracing nonmetallic pipes that don"t produce a signal
The depth range of the Sonde is up to 5m.
---
We Also Recommend